Tujhse Hai Raabta 5 July 2019 written update of full episode: Kalyani leaves her exam
Tujhse Hai Raabta 5 July 2019 written update of full episode: Kalyani leaves her exam but writes Anupriya's paper as she learns that Anupriya cannot use her hand for next few days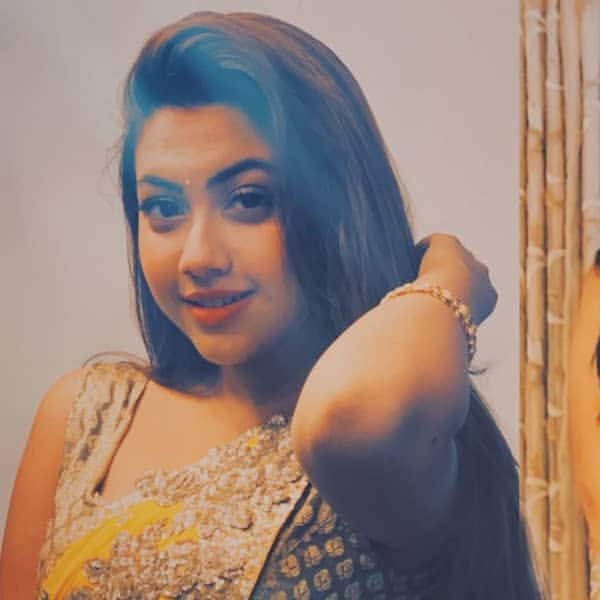 There have been a lot of drama happening in the last few episodes of the show Tujhse Hai Raabta. In the last episode we saw that Sampada plans to send Moksh out of India with the help of a couple by asking them to adopt Moksh. Kalyani reaches the hospital in search of Sampada and Moksh where she meets Anupriya who comes there for dressing of her hand which gets injured as Aau Saheb and Pallavi make the weaving machine fall on Anupriya's hand. Tonight's episode starts with Malhar coming home at night. He notices all the lights switched off and Kalyani went asleep while studying. He lifts her in his arms and makes her sleep on the bed properly. In the morning, Kalyani wakes up. She gets shocked to see her sleeping on the bed. She asks Malhar but Malhar brings breakfast and tea for her. While Kalyani tries to tell him about Moksh but Malhar asks her to have breakfast and get ready for the exam. After they reach to the college,
Anupriya requests Sarthak not to let Kalyani know about her injury's seriousness. By that time Malhar (Sehban Azim) gets a call as he has a meeting with CM. Malhar decides to make Kalyani sit for the exam and then go. But Kalyani teases him. Once the bell rings, Kalyani and Anupriya go to the classroom for the exam.Kalyani checks the first page of the question paper where she finds it easy. But on the second paper, she finds Anupriya's prescription where she learns that Anupriya won't be able to use her hand for some days. She wonders about who can keep the prescription in her paper. On the other hand, Aau Saheb and Pallavi are happy as their plan to distract Kalyani from the examination is successful. Kalyani gets very tensed for Anupriya. Aau Saheb and Pallavi decide to wait to see Kalyani's next move. Kalyani gives the paper to the moderator saying that she is done with her exam. Aau Saheb wonders about it. Kalyani in turn hurts Anupriya's hand so that she can tell Anupriya that she knows that Anupriya is hurt. She asks Anupriya to listen to her instructions. She requests the moderator to write Anupriya's paper and successfully pacifies the moderator for the same. Kalyani starts writing Anupriya's paper and Anupriya dictates her answers.
Aau Saheb is happy as Kalyani didn't give her exams for writing her mother's paper. Anupriya massages Kalyani's fingers as she feels pain due to continuously writing which shows the bond between them. After the time is over, Kalyani requests the moderator to give her few minutes and completes the paper.Anupriya is happy as she could give exam with the help of Kalyani. But Kalyani is tensed as she has not given any paper and Malhar will get angry with her. Atharva brings Atul there to show that Kalyani didn't give exam for her mother. Malhar also arrives there. Atharva also tells Malhar about it. Malhar goes to the class room to check the same. Kalyani gets shattered to see him there. Malhar questions Kalyani about her answer sheet. Kalyani says nothing. Malhar checks the answer sheet which shocks him. Atul also gets very angry with Malhar for not making Kalyani give the exam. Kalyani tries to defend Malhar but Atul doesn't listen to her. Atul also gets furious with Anupriya because of whom Kalyani couldn't give her exam. Atul declares of breaking all the ties with Kalyani. Kalyani and Anupriya get shocked to know that. Kalyani still determines to make her mother educated at the cost of her own. Stay tuned for more updates!