'Sushant Singh Rajput is all set to surprise fans in Dil Bechara,' says Mukesh Chhabra – read exclusive details
Mukesh Chhabra, Bollywood's top casting director who is turning filmmaker with Dil Bechara says that Sushant Singh Rajput's performance in his film is simply 'outstanding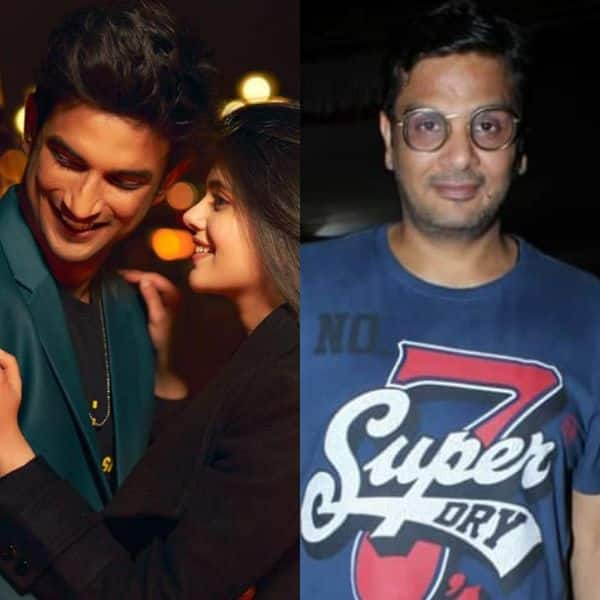 Sushant Singh Rajput's fans are eagerly waiting for Chhichhore and Dil Bechara. The year started off on a rather unfortunate note as Sonchiriya, one of the most acclaimed films of the year, failed at the box-office. Sushant Singh Rajput had delivered a top-notch but sadly it did not get the attention it deserved. However, we have these two films to look forward to in 2019. The actor is playing the character portrayed by Ansel Elgort in the Hollywood hit, The Fault in Our Stars. The film has been directed by his long-time friend and mentor, casting director Mukesh Chhabra. BollywoodLife recently caught up with him for a chat and we could not resist asking him about Dil Bechara. We saw a still a few days back and we could see that Sushant Singh Rajput has lost considerable weight to play a cancer patient.
Also Read
Mukesh Chhabra on Kabir Singh: Not seen a filmmaker as passionate as Sandeep Reddy Vanga; read EXCLUSIVE interview
Chhabra told BollywoodLife, "He works very hard. That's the main point. Everyone will be happily surprised after seeing his work in Dil Bechara." As Sushant's fans might be aware, it was Mukesh Chhabra who had selected him for Abhishek Kapoor's Kai Po Che! Since then, the two share a warm relationship bonding over films and food. They are very close almost like brothers. "I scold him a lot. He is outstanding. I am glad that we have such great bonding. Work becomes easier and fun when you're with friends," states Chhabra. Dil Bechara is the official Hindi remake of The Fault in Our Stars. The film has been shot in Jamshedpur, Jharkhand.
The casting director says he is very fond of Gen-Y actors like Vicky Kaushal, Rajkummar Rao, Sushant Singh Rajput and Kriti Sanon. "I just love all of them. They are so hard-working and honest as individuals. Vicky Kaushal was hard-working as an assistant director while Rajkummar puts in an equal amount of work whether it's a short film or big project. Sushant is also very hard-working, there is zero manipulation or calculation while working in all these people. Honesty is paramount for them," he gushes.
Chhabra also opened up about his transition from casting to film direction. "You start developing an interest. I have been as assistant director. Even when I audition actors, I direct them. I have worked with almost every director and understand my interest. I do not want to be an actor. I shoot scenes with actors while shortlisting them. So, I felt I should get into direction and grabbed this chance."
The casting director cum filmmaker also opened up on comparisons to The Fault in Our Stars. "That will happen for sure. I have done my work as well as the team with full honesty. Let the audience decide. Dil Bechara is pure love," he signed off.