Super 30 Movie Review: Hrithik Roshan and Pankaj Tripathi shine in this emotional story of underdogs
Super 30 Movie Review: Is Hrithik Roshan's biographical film worth your while? Find out…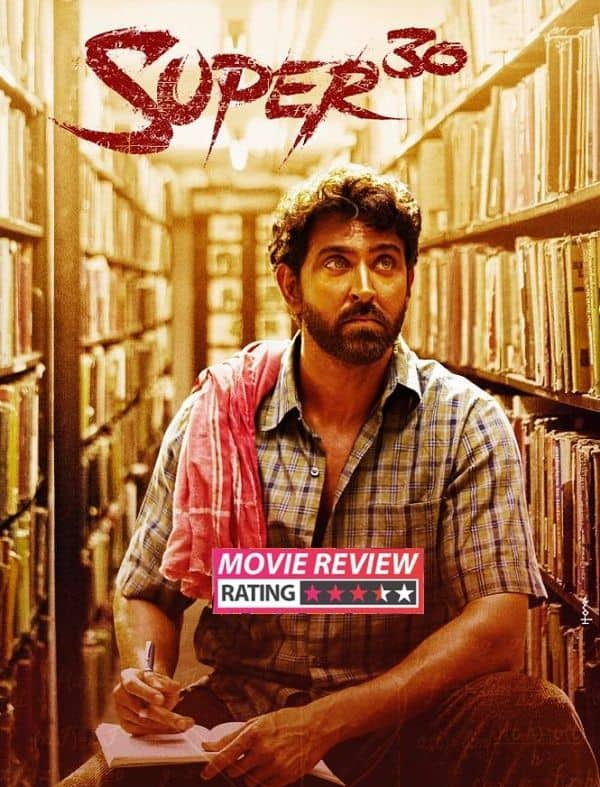 Super 30 movie has made news for a number of reasons. From the Vikas Bahl controversy to the recent ones involving IIT students, the film grabbed headlines. And of course, the date being preponed to avoid a clash with JudgeMentall Hai Kya! However, the time has come to see the film in its own merit as it releases this Friday. It stars Hrithik Roshan, Mrunal Thakur, Nandish Singh and Pankaj Tripathi in main roles. We saw the film at the press show and here is our review…
What is Super 30 about…
Super 30 movie is a biopic, a semi-fictionalised account of the life of mathematician Anand Kumar who runs the Super 30 coaching class in Patna for underprivileged students. The class which offers tuition and boarding is free of cost for 30 students every year who want to make it to the IITs. Hrithik Roshan plays the role of Anand Kumar while Nandish Sandhu is his brother, Pranav. The unique coaching centre has been hailed internationally and Anand Kumar has earned recognition for selfless service.
Also Read
Where will Super 30 stand in Hrithik Roshan's top 10 grossers' list?
What is hot about Super 30…
The film has many plus points. One of them is the crisp narrative. While the first half unfolds somewhat slowly, the film picks up pace post interval, and is that part is the more emotionally engaging one. Hrithik Roshan puts in a sincere performance and is stellar in some of the scenes. You might not exactly identify Bollywood's Greek God as a Bihari genius and passionate guru at the start, but he gets the emotions of the character right and grows on you. Pankaj Tripathi is terrific as the greedy and fake education minister while Aditya Srivastava also does a good job as Lallan Singh. Vijay Verma as Fugga Singh is also solid. Mukesh Chhabra has done a fantastic job with the casting of the underprivileged students. All of them are great. Any Goswami's cinematography, Sreekar Prasad's editing and Vikas Bahl's direction are commendable. Mrunal Thakur is expressive but the love story is not of much consequence. Ajay -Atul's music is an aid to the narrative.
What's not hot about Super 30…
There is very little to dislike about Super 30. What it lacks in the first half, it more than makes up for in the second. Mrunal Thakur seems wasted and that is sad. The hospital sequence is a little too filmi but it is a minor gripe.
BL Verdict
Super 30 is surely a one time watch. It is the classic story of an underdog. It tells us about the beauty of dreams and how one beautiful mind can better the lives of so many.
Rating:
 out of 5

Reviewed by Urmimala Banerjee
* Poor
** Average
*** Good
**** Very good
***** Excellent