Guddan Tumse Na Ho Payega 5 July 2019 written update of full episode: Guddan's father to get Akshat arrested
Guddan Tumse Na Ho Payega 5 July 2019 Preview: In tonight's episode we will see that Guddan meets the doctor who pretended of treating Antara while she was in coma. As Guddan already has learnt about Antara's real face, she asks the doctor to unveil the truth to everyone in Jindal house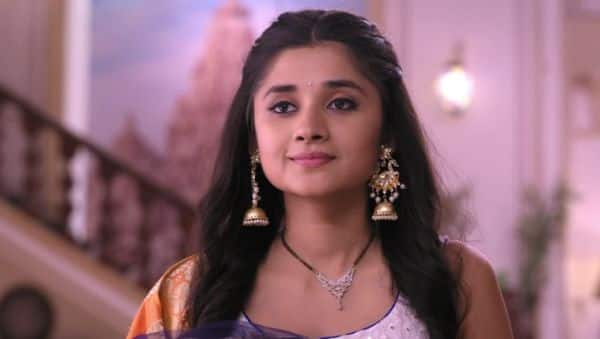 In the last episode Guddan tries to explain Dadi that Akshat is innocent. But before Guddan tells Dadi about Antara's reality, Antara does drama of committing suicide. She cuts her nerves as she tries to pretend that she doesnt want to come in between Akshat and Guddan. Akshat gets very tensed to see her hand bleeding. He takes Antara to the hospital. He feels guilty a lot for the injustice with Guddan. Guddan tries to explain to him that it is not his fault but Akshat gets angry with her and decides to go away from her, Antara after she becomes conscious, continues with her drama of hurting herself. She tells everyone that Guddan is accusing her for coming in between Guddan and Akshat. By that time Akshat comes there and puts the bridal chunari around Antara's head which shocks Guddan.
Tonight's episode starts with Guddan holding Antara's hand as Antara tries to remove her photo. Guddan also tells Antara with confidence that she will be in Akshat's life and Akshat's room too. She decides to expose Antara's real face the same way Antara behaves with her dramas. Antara ignores Guddan's threats. But Guddan is very confident about her plans to expose Antara. Guddan goes to bed and asks Antara not to be over confident as anything can happen at the last moment. Antara gets angry with Guddan asks her to leave from the room. Guddan also starts her drama and tells Antara that she has asked Akshat to sleep in the guest room for the night. So she decides to sleep at night in the same room where Antara is planning to be with Akshat. Guddan sleeps on the bed and asks Antara to sleep on the sofa if she wants. Antara gets very furious with Guddan and decides to teach a lesson to Guddan in the morning.
Guddan is also aware that Antara will make something big to make Akshat and Guddan apart. But she is very determined to expose Antara. Morning comes up with another issue in the Jindal house as Guddan's father comes up with the police. He accuses Akshat for cheating on Guddan for his ex-wife Antara. Guddan learns that it must be Antara's plan. Antara also tells Guddan that the love of her father for Guddan is the beginning of a bad patch in Guddan's life. Guddan still tells Antara that she won't be able to harm her family when she is there. Meanwhile, Guddan's father keeps on asking the police to give hardest punishment to Akshat. Before the police takes Akshat, Guddan intervenes. She tells everyone that Akshat has not betrayed with her as he has not got married to Antara yet and asks the police to leave from there taking the complaint back. But her father still keeps on asking the police to arrest Akshat. But the police officer denies the same as he learns that Guddan's father is taking an impulsive decision. Akshat tries to make Guddan's father calm down but he doesn't listen to Akshat.
Guddan's father questions Guddan for still supporting Akshat. Akshat also gets very emotional as he already feels guilty for the crime that he has not done. Guddan's father asks her to leave Jindal Bhavan and come to back to his house but Guddan refuses to do so. So her father leaves from the house and breaks all the ties with her. Akshat again gets upset to see Guddan trusting and supporting him in such situation too. After a while, Akshat packs Guddan's clothes feels that it is good for Guddan to leave from the house. But Guddan tells him that she will not be leaving the house till he calls himself as her husband. Akshat feels that Guddan is making a big mistake by trusting him as her nice behaviour for him is making him even more guilty. When Akshat leaves from there, Antara enters the room to taunt Guddan. Will Guddan be able to prove Antara's evil intentions? Stay hooked to find out.