Shay Mitchell announces her pregnancy with a video featuring her maternity photoshoot
Canadian actress and model Shay Mitchell is known for playing the character of Emily Fields in Pretty Little Liars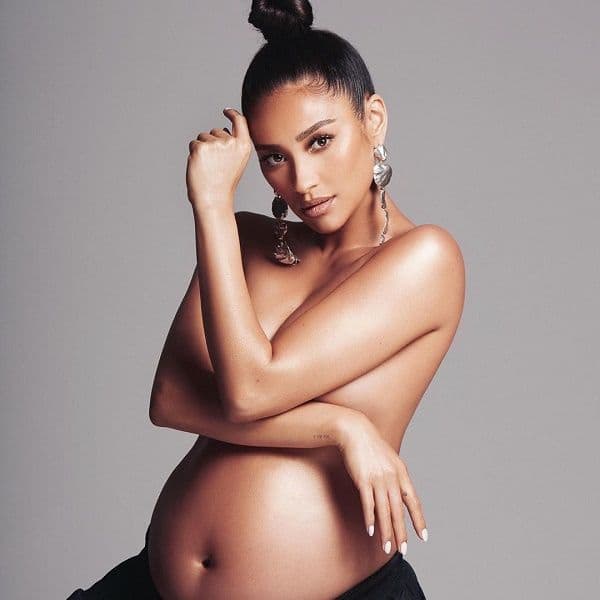 Canadian actress and model Shay Mitchell, who rose to fame for her character Emily Fields in Pretty Little Liars has announced her pregnancy with boyfriend Matte Babel. The 32-year-old star revealed that she is 6 months pregnant, where she shared a photo of her baby bump and captioned it, "Does this mean I'm allowed to drive in the car pool lane at all times now?"
The actress also posted a video of maternity photo shoot on her YouTube channel named Guess Who's Preggers and shared her excitement in about being pregnant and said, "We're beyond excited and looking forward to starting a family. I've learned so much about myself and parenthood over the past 6 months, and feel like I haven't even scratched the surface! It's going to be a wild ride!!"
"It's kind of surreal processing the fact that another human is growing inside of you," Mitchell wrote on her channel. "It's exciting, nerve-racking, difficult and emotional all at the same time. Everyone waits for the right time to make the announcement and for me it wasn't until I couldn't hide it anymore and was tired of wearing over sized sweatshirts.
Earlier this year, the actress had revealed that she had suffered from a miscarriage through an Instagram post and captioned it, "The support and affection that so many of you show me lifts me up during even my darkest days, one of which happened last year after I miscarried and lost the child of my hopes and dreams."
We hope the beautiful actress will again show her bright smile after 3 months when she will be a adorable baby. Here's BollywoodLife congratulating the glamorous couple.