Mukesh Chhabra on Kabir Singh: Not seen a filmmaker as passionate as Sandeep Reddy Vanga – read EXCLUSIVE interview
In an exclusive interview, Mukesh Chhabra reveals about how it was crazy to work with Kabir Singh's director Sandeep Reddy Vanga and how he is one passionate filmmaker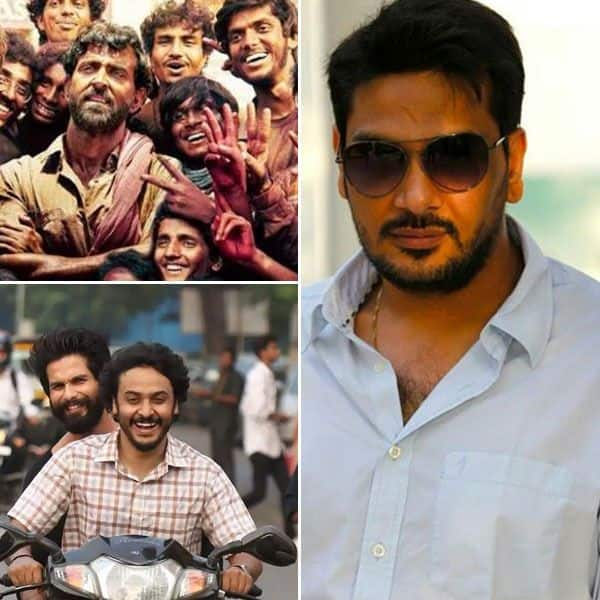 Kabir Singh has emerged as the biggest hit of 2019 so far. People are blown over by Shahid Kapoor's act as the passionate self-destructive lover in the Hindi remake of Arjun Reddy. Like many hit films of past few years, the casting for Kabir Singh was also done by Mukesh Chhabra. In an EXCLUSIVE interview with BollywoodLife, he said, "Ohh…It was tough to convince Sandeep Reddy Vanga about the casting. In fact, it was one of my toughest experiences. He is a very passionate guy. When I was doing the casting for Kabir Singh, I was also working on my film. I have not seen someone as passionate as Sandeep. He has so much clarity of thought over what he wants. Because is so passionate, he could make a film as big as Kabir Singh. His vision is terrific." The man who is known for his superb casting in films like Gangs of Wasseypur, Chillar Party, Kai Po Che! to name a few.
Also Read
Dil Bechara: Sushant Singh Rajput did THIS differently for the Hindi remake of The Fault In Our Stars
"I have done projects with Imtiaz Ali and Nitesh Tiwari, so I understand their process of working. It took some time with Sandeep," he said further. Mukesh also could not help gushing about Shahid Kapoor whom he knows for 20 long years. "We have worked together in Kaminey and Haider. Plus, we also interacted during my NSD days. He killed it in Kabir Singh," says Mukesh. He also said that it was really tough to find the actor who would play Shiva, Kabir Singh's best friend. Soham Majumdar, an actor from Kolkata is getting immense love for the same. "It was really tough to find Shiva because we wanted someone who would come across as that honest and genuine. My colleague Kushal deserves credit for finding Soham. See, I give maximum importance to the small characters who come in just one scene, like the maid in Kabir Singh. The small characters make a film. I always put in extra efforts for them. Also, we needed to find actors who would give the vibe of that Delhi medical school campus," he says.
It is not just Kabir Singh, Chhabra is also earning praise for the casting of Super 30. The kids were cast to perfection in the film. "When I got the script of Super 30, I got a jhatka. I have cast children for films like Chillar Party and Dangal. This was hatke as they needed not ten or four kids but 30! Finding so many children who are equally important for the movie was practically impossible. Firstly, I told my inner self, ho payega. In casting, your past work does not hold much value. You have to prove it every time with a new film. It is a new film, process and understanding. I jumped in with my team of Lovesh, Hiren and Virender, they auditioned kids across Bihar, Bhopal, Delhi and Uttar Pradesh."
Now, comes the staggering fact. Chhabra reveals he was personally present at the audition of 8,000 – 10,000 kids. "You need a lot of patience and energy. We zeroed down from 200 to 100, then 75 and finally the Super 30. Then, I took workshops with them to make them comfortable before the camera. They needed some confidence to act with a star. Bringing them on the same level was a huge challenge," he says.
Chhabra reveals that it is heart-breaking to say no to kids. "It is tough, say when you have shortlisted the final two telling the second child that you're not chosen is heartbreaking. It is also an art. You get emotionally attached to them after some time. I try to give the closest one's opportunities in ad films, TV shows or digital series, at times. Kids are sensitive and they get so attached to the thought of doing a project. Even during Dangal, I did around 20 workshops and making the final choice was tough. It is easier to explain things to adults any day."