Malaal movie review: Meezan Jaaferi's maiden act stands out in this tragic and predictable love story
Malal has nothing we have not seen earlier and the film will leave you with a Dhadak hangover.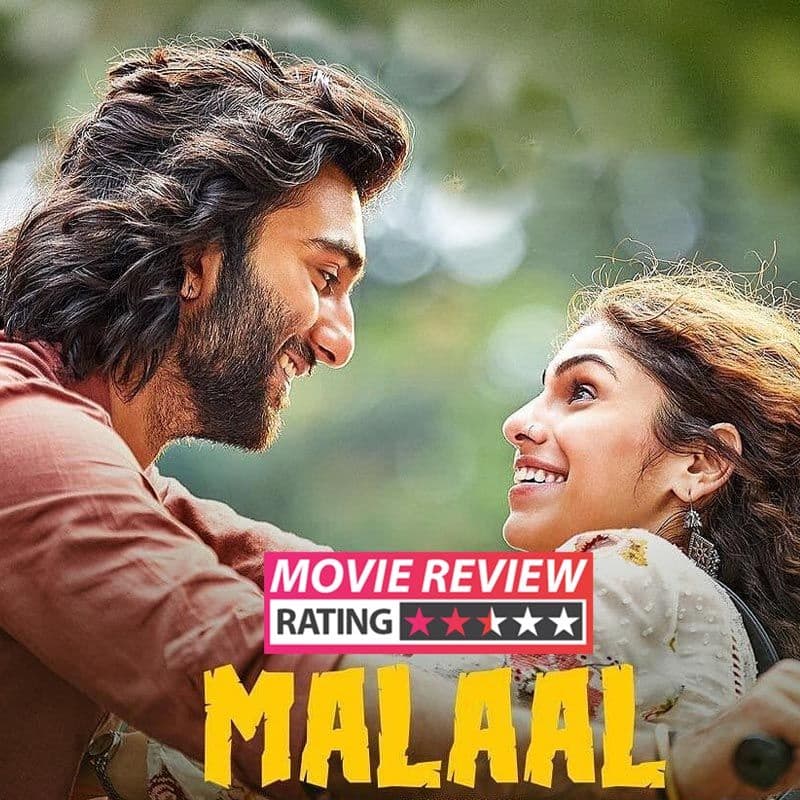 Sanjay Leela Bhansali can easily be called a star-maker. The filmmaker has been instrumental in introducing us to new and enviable talent, which is exactly why fans were thrilled when he set out to launch his niece Sharmin Segal and Meezaan, son of veteran actor Jaaved Jaaferi in Malaal. The actors are said to be Bhansali's protégés, who assisted him during the filming of Padmaavat, and hence the excitement. Even the trailer of the film promised a fresh flavour of love. But is it worth a watch? Catch our full review here..
What's it about…
The movie is the story of Aastha and Shiva who fall in love after their fair share of fights and spats. Takrar phir pyaar, if you may say so. The curly-haired, salwar-kameez clad Sharmin seems to be an outsider and faces a lot of opposition from the slum's angry young man, played by Meezaan. Why? Because she is a North Indian and his Marathi pride is brooding because of the supposed infiltration. But he then realises "sab Indian hai" and cupid strikes. What's interesting is that they come from different backgrounds and ideologies. Based on the story by R Selvaraghavan, the coming together of their distinct worlds and the friction it causes shapes the plot of the film.
What's hot…
Meezaan definitely has got those grooves it in his genes. The lad also speaks with his eyes and that leaves a mark even in his maiden attempt. With sharp dialogue delivery and whistle-worthy dialogues, he has managed to play the part of Mumbai cha mulga to the T. Even Sharmin's naivety is refreshing to see. Not to mention, the duo will also leave you impressed with their chemistry. Also, SLB's compositions works like a charm.
What's not…
While the ride is not particularly Sanjay Bhansali-esque and plays out in a chawl–after all it is set in 1998, but there is nothing we have not seen earlier. The film seems drabs at times with one or more unsituational songs. Also, Sharmin falls short of a few expressions, especially in tense situations. Mangesh Hadawale in his Hindi directorial brings forth a tragic love story but doesn't seem organic. Even the climax stretches its stay. The narrative is also extremely predictable.
BL Verdict…
Watch it and tick off another debut in showbiz by Meezan and Sharmin. Also for its Marathi-ness in dialogues and sequences. Albeit, be mindful of the Dhadak hangover which it might leave you with. Otherwise, you're not missing out on a lot. We are going with 2 and half stars.