The Lion King movie review: Jon Favreau's film is a visual masterpiece but falters in its emotional quotient
The Lion King movie review: The Lion King is one of those films which form a beautiful part of our childhood. As Jon Favreau's modern rendition opens in theatres this Friday, check out our reviews.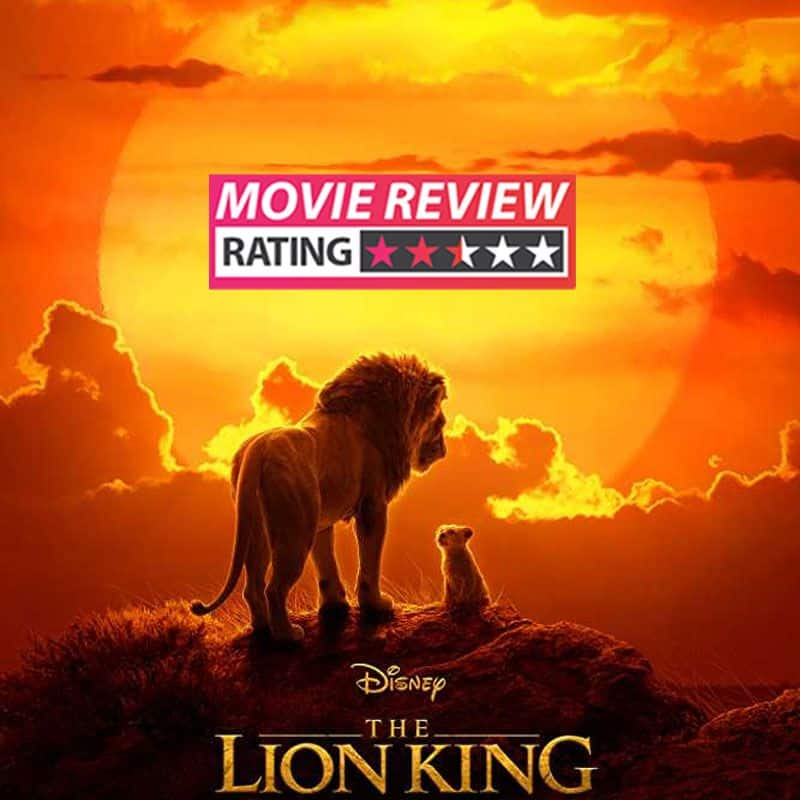 The Lion King is one of those films which form a beautiful part of our childhood. I still remember how eyes welled up in the theatre as Mufasa breathed his last. So, the excitement around the remake was anticipated. The fact that Shah Rukh Khan is part of the dubbed Hindi version also increased curiosity about the movie. Jon Favreau's film has been acclaimed for it's stunning CGI and works by the international press. Here is our review of the film…
What is it about?
Well, all of us know the story. Mufasa is the king of Pride Lands. His son, Simba is the heir to the kingdom but his evil uncle Scar as other plans. He hatches a conspiracy to get Mufasa killed. Simba grows up in another land but returns to avenge his father's death and reclaim his lost throne.
What is hot…
It is a gorgeous looking film and it is tough to believe that everything has been created through technology. The animals look real and you will be stunned by the images of the forests, star lit skies and animal movements. In short, the CGI is awe-inspiring. The little Simba is too cute for words. Coming to the voice overs, James Earl Grey is fab as usual with Mufasa but Chiwetel Ejiofor steals the show as the menacing wicked Scar. Beyonce is good as Nala but there is too little of her in the film. But the two actors who up the entertainment value of the film is Seth Rogen as Pumbaa, the warthog and Billy Eichner as Timon. They are a riot and have some of the best lines in the film. The music is quite good with Spirit, Hakuna Matata and The Lion Sleeps Tonight are quite nice.
What is not…
The highlight of the old film was the emotional quotient. We still remember how moved we were on seeing Simba distraught over the death of his father. His realization of his destiny and the final showdown stood out brilliantly. The narrative here does not have similar impact. We so wish that the story of Nala and Simba was fleshed better. The makers could have worked the script to make it little bit meatier. And Donald Glover does not leave as much impression as expected with Simba.
Verdict
Despite the drawbacks, The Lion King entertains in it's run time. It is the perfect family film. Watch it to revive some golden childhood memories.
Rating:
 out of 5

Reviewed by Urmimala Banerjee
* Poor
** Average
*** Good
**** Very good
***** Excellent